Wow...where do I start? looking to move on to bigger and bolder adventures, so I'm selling my girl. Ton of jdm parts and a ton of parts period. All work done by PAS in Bohemia NY the car was conservatively tuned by Dave Brown for 400 hp. There's too many parts to list also it doesn't do the car justice. Oil changes are completed twice a year once when the car is taken out for the season and before it goes in the garage for the winter. My car is meticulously maintained. The body of the car has approx 140k on it but every thing has been replaced except for the rear trail arms. Motor has approx 10k I drive the car about 2x a year and she sits in the garage the rest of the time, under a car cover. Serious offers only not looking to be low balled. Give me a call to make an appointment to see the car. Call me at 631-835-8301 or shoot me a pm.
Engine Mods:
06 STI swap with transmission
manly pistans and rods
mishimoto radiator
" " rad hoses
" " black front mount
JDMARC Shroud
Presicion rotated ball bearing turbo
turbo blanket
mishimoto inter cooler hose couplings
t bends
Battery reclocation kit
greedy evo 2 exhaust (no cats)
group n motor mounts
has port pitch mount
access port
Exterior:
JDM aero guards front and rear
" ver 5/6 rear wing
shaved antenna
shaved trunk key
shaved door bumper (jdm style)
custom flared rear quarter panels
customer hand made to match 22b front fenders
jdm front grill
custom moulded jdm charge speed front lip
Custom turbo badge body moulded to match trunk
jdm ver 5/6 rear spats
custom paint Nissan armada smoke with pearl
Suspension:
Tien front & rear matching strut tower bars
whiteline front and rear sway bars
ISC coil overs
white line front swar bars buschings
Perrin anti lift kit
whiteline front sway bar and link kit
" " ball joint kit (front) and outer tie rod ends
" " rear sway bar sway bar end link kit
" " adjustable rear control arms
" " rear toe lock kit
" " front control arm bushings
" " gear box cross member pads
GT spec rear t brace
super line rear ends buschings
Interior:
Sparco steering wheel
" " shift knob
" " front seats R505
Custom sprayed interior to match exterior
Safe dries roll bar
2 seat harness (5pt) brand name will be supplied
STI gage cluster 06
Custom spray black bezel
DEFI boost gage
AEM air fuel ratio gauge
DEFI oil press gauge
Customer sprayed interior panels, matte black.
Gage pod holder driver side pillar
Brakes:
Stainless steel lines
4 pot/ 2 pot 06 WRX Calipers customer prayed to match car
Wheels/ Tires:
Rays 57 D 18x9
Bridgestone Potenza REO 70
Im sure I will think of more, but basically every washer has been replaced. Less than 10,000 miles on motor, PAS of Deer Park can vouch for it. Dyno'd at 400 wheel, tuned by Dave Brown (conservatively). It is a well loved car, never raced or launched. Oil changes every 1500 miles. Meticulously maintained.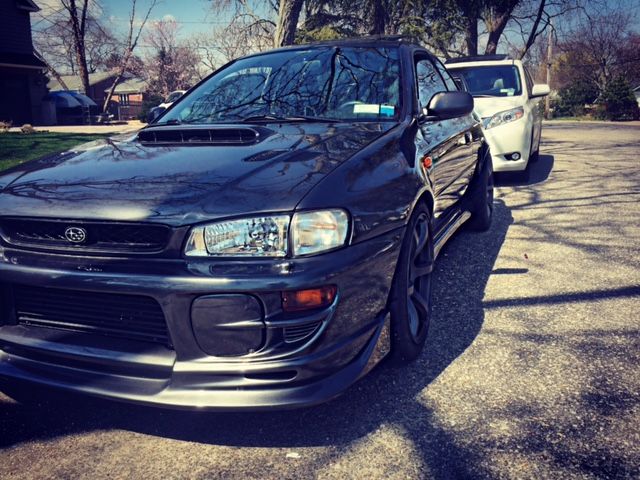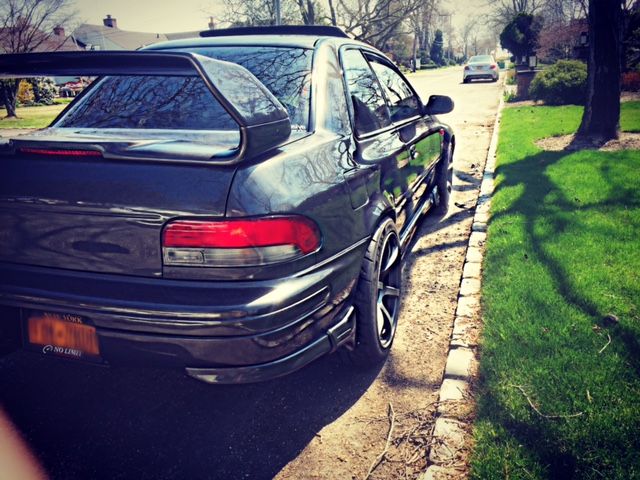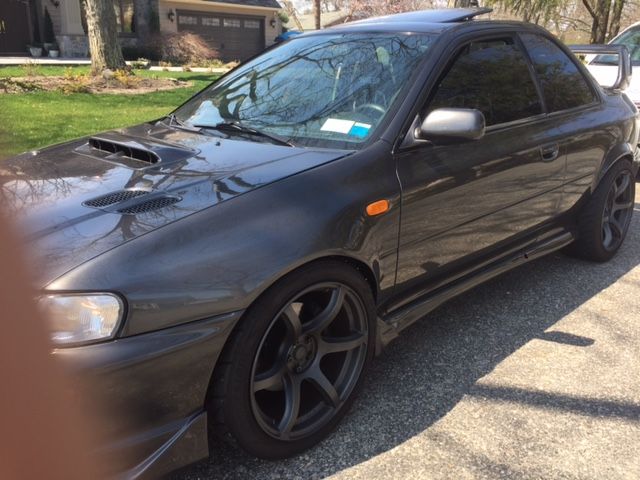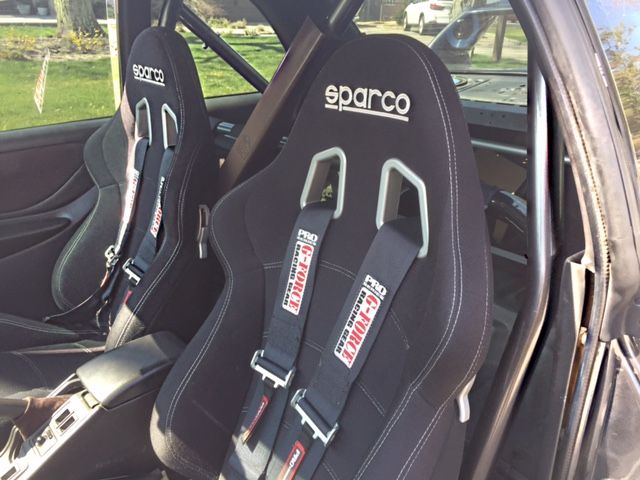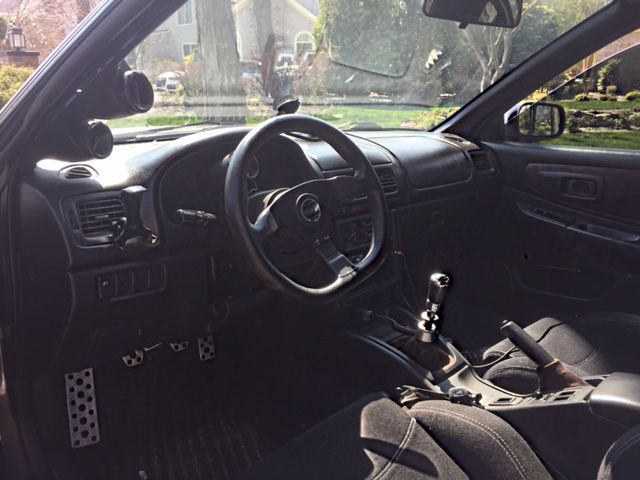 * Registered users of the site do not see these ads.